TorGuard VPN review! TorGuard offers VPN services backed by solid 3000+ server infrastructure spread across 50 countries. Read more about TorGuard VPN, features, and pricing.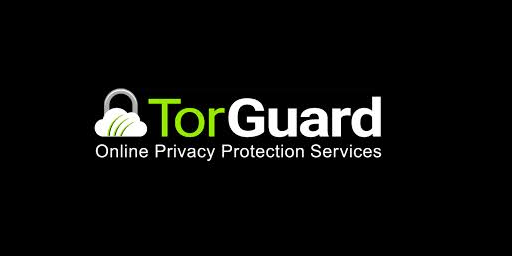 Review for TorGuard VPN services: The best tool to secure your web traffic. TorGuard is a leading firm in VPN services with the tagline 'Don't Risk Your Online Privacy. Go Stealth with TorGuard'. So let's get our hands on TorGuard VPN and see its features. But first let's try to figure out, what is VPN? why VPN? and why do I need my web traffic secured?
VPN is a short form of Virtual Private Network. It's about privacy. In today's world, data is everything. Big companies, businesses always look for data to analyze and decide business strategy. Public domain data is gathered from internet traffic. If you are connected to free wifi then there are maximum chances your internet traffic is being monitored and maybe being sold to such companies. So online privacy is a key area to focus on these days. That's where a VPN comes into the picture. VPN creates a secure tunnel between you and the VPN server. All your internet traffic will be routed through this tunnel and then to the internet from the VPN server. This way you keep your anonymity online and no middleman can intercept/ snoop your internet traffic.
TorGuard VPN
Now we know little basic about VPN, let's get our hands on TorGuard VPN. To use TorGuard VPN you have plenty of options depending on which device you want to use on. They have windows, Linux, MAC OS software setups. They also have Android, iOS apps, Mozilla, Chrome browser extensions & router setup scripts. All these downloads can be explored on their download page. Another cool way to connect TorGuard is by using the Cisco AnyConnect client. Here is a small guide by TorGuard to set up the Cisco AnyConnect clients to use their services.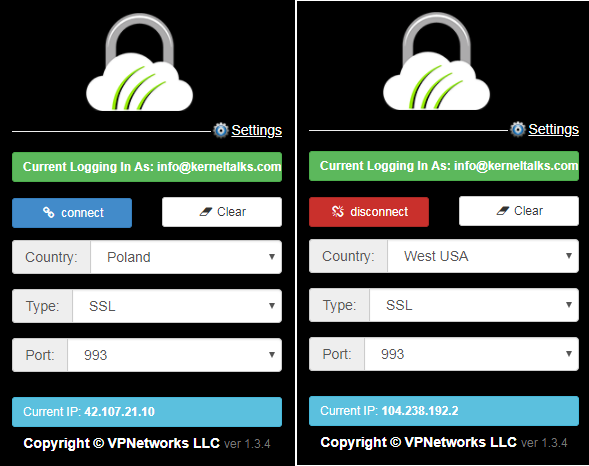 For quick hands-on, we are using the Chrome Browser extension. The extension is available in the Chrome store here. After installing you will be asked for login credentials.
You have an option to save your credentials so that you need not enter them every time you connect. You also have an option to select a country from which your VPN server will be selected to connect you to the internet. Connection type by default SSL since you want to secure connection but HTTP protocol is also available if you choose to. It also offers port selection if you opt for it.
Observe your current IP and hit the connect button. Once connected your current IP will be changed and the extension icon on the Chrome bar turns green. Extensive information about your IP can be fetched by visiting TorGurd's 'What is my IP' page.
Do you know: TorGuard's website detects your current IP and ISP details and displays it to you in websites header menu bar! Go check yourself.
TorGuard has a massive network across the globe for serving you. Around 3000+servers in 50+ countries serving different VPN services to TorGuard customers. You can figure out how much extensive mesh of servers they have to back these numbers. The complete list of their infrastructure can be found here.
TorGuard VPN features
Simply changing IP does not help to keep you anonymous online. So TorGuard has tonnes of features and add-ons to choose from. TorGuard offers simultaneous connections, unlimited speed & bandwidth, cross-platform compatibility. With security norms, it has OpenVPN/PPTP/L2TP/iKEv2/SSTP, Multiple Ciphers AES128/AES256, Stealth Proxy (ShadowProxy) to offer. Advertisers always find a way to sneak into your traffic and get the data for their partners. TorGuard has very strong ad network blocking along with malware blocking. It also blocks WebRTC/DNS/IPv6 Leaks.
TorGuard has anonymous webmail service as well. G/PGP end-to-end encrypted webmail for secured communication. It comes with MITM Protection which guard email against Man in the Middle Attacks. TorGuard offers higher-speed networks, dedicated IPs, residential IPs of specific countries as add-ons to its existing customers.
Plans and pricing
A basic anonymous VPN comes with $9.99 monthly. It's best if you are just starting off with a VPN and wanted to try out before you invest a bigger amount in it. For an average user, their quarterly bundle pack is super. It's for $19.99 and includes most of the features. All anonymous VPN plans can be seen here.
We have special 50% discounts for KernelTalks readers for Anonymous Proxy, Anonymous VPN, Anonymous Webmail products. Visit TorGuard with this link and enter coupon code KRNTLKS
We mentioned above about anonymous webmail service by TorGuard. It comes with free with VPN plans but only 10MB limited storage. For unlimited storage, you have to opt-in monthly, quarterly, or yearly plans which are for $6.95, $15.95 and $49.95. You can use coupons and links above to get heavy discounts!
Closing note
TorGuard VPN is the security niche essential tool for internet savvy people caring about their privacy and personal space. It offers basic services at a very low price and can be of great use with add-ons at the stack of some extra bucks.