Few observations on why HPUX is losing its grip in the market. How virtualization, cloud, costing effects HPUX existence in the market.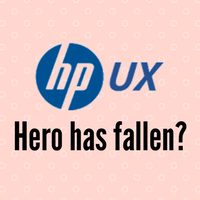 Really? HPUX really losing market? Kind of yes. But still it is one of the preferred OS for mission-critical environments like the defense industry because of its reliability and security. HPUX, one of the oldest OS (35 years old) released in 1982, no doubt is one of the best server OS we have seen in decades! Being a core HPUX certified engineer obviously I appreciate it moreover IBM's AIX and Sun Micro system's Solaris flavor.
But nowadays I am seeing fewer companies, corporate going for HPUX maybe because of its cost involved. Virtualization, cloud computing, and open-source Linux OS flavors made very cost-effective choices for corporate. High Availability offered by virtualization and cloud computing wins over the reliability of Unix when it comes to making cheap billing. HPUX being a hardware-dependent Os i.e. running only on HP hardware (inexpensive) and also involves costs in OS license itself including prime utilities like glance etc., choosing HPUX is a heavy pocket decision. In today's world of cost-cutting, obviously this is one of the reasons, companies are not opting for HPUX.
Read also : How to learn, practice HPUX
The boom in cloud computing also has an effect on traditional in house data centers and hence on proprietary OS like HPUX. Most of the cloud world is powered by Linux which adversely affects HPUX market share rather altogether AIX, Solaris too. People opting for cloud since they offer cheap services with no maintenance. Even I have seen companies are moving away from HPUX and shifting servers on Linux or cloud for billing numbers.
Another major leap back is HP backed off from new releases of HPUX. It's like they opt to kill their own lion. The latest HPUX roadmap doesn't even show HPUX v4 and v5 which was existing in old roadmaps. This clearly indicates they have stopped development for new versions and will be continuing current last HPUXv3 as the latest till 2025. This is a major setback since customers lookout for further development plans of service when opting for it.
I wish HP wake up to new versions and we see HPUX back alive and roaring on the IT world! Still it's not the end of an era! There are many crucial companies and sectors still run by HPUX cause crucial data needs strong shoulders!
These are my observations and perceptions of HPUX's current stand-in in the market. Let me know if you have any infographics, new data, matrices, graphs about the HPUX journey to date in comments.
PS: Few comments rippled over this post on Facebook