An overview of the global data center presence of top Cloud companies like AWS, Google Cloud, Azure, etc. This article lists maps and links which will help you understand the data center presence of various firms.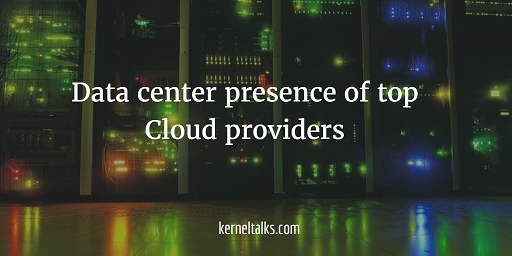 All companies are moving to the cloud now. Since the cloud model aims at pay-per-use its best fit in cost-cutting for every company that works in the IT field. The latest hardware and technologies are at your service without investing and worrying about the maintenance of hardware and facilities is the biggest benefit luring customers to cloud companies.
Since the cloud is a hot cake and its demand is growing day by day, we see lots of players in the cloud providers market. It's not easy to offer cloud services since you need huge facilities all over the globe rather a network of such facilities across the globe to build your own cloud. It's not an easy task, not at all! Data centers are the backbone of these clouds. They house the hardware which actually runs cloud services. So it's important to know your cloud provider's data center locations which helps you deciding many aspects of your services before moving in.
Here in this article, we will be listing all top-level cloud provider's data center locations. This information is available on their respective websites, but we are consolidating it here for your quick reference!
Below data is as on 24th May 2020
Amazon Web Service (AWS)
AWS global infrastructures consist of 24 regions with 76 availability zones within & 216 Point of Presence. Zone normally indicates one or more datacenter. The latest updated details can be found on their page here. AWS global infrastructure map looks like :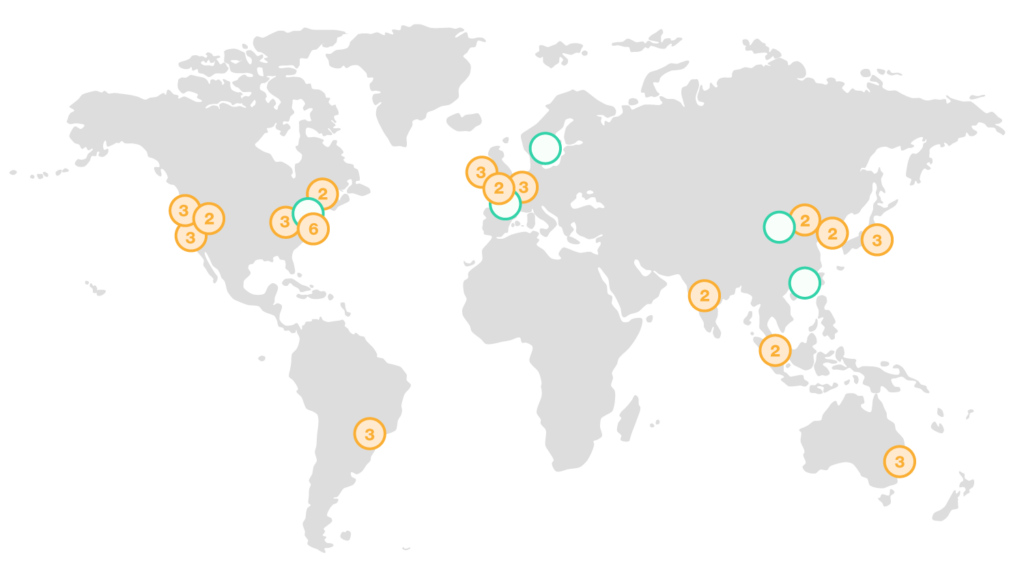 Where, numbers denote the number of availability zones in that region and green circles show upcoming regions.
AWS Infrastructure is visually represented on this website which is nice to understand.
Google Cloud Platform
Another biggie in the Cloud service market. Google has a presence in 23 regions with 70 zones within & 140 Network Edge Locations. Google also shared their network map details along with data center presence here on this page. Their global locations map looks like below :

Where number denotes available zones and blue ones are upcoming locations.
Microsoft Azure
Azure is a cloud service from Microsoft. Their global infrastructure consists of 60+ regions. The latest and updated info can be grabbed from this page. Microsoft's data center map looks like one below :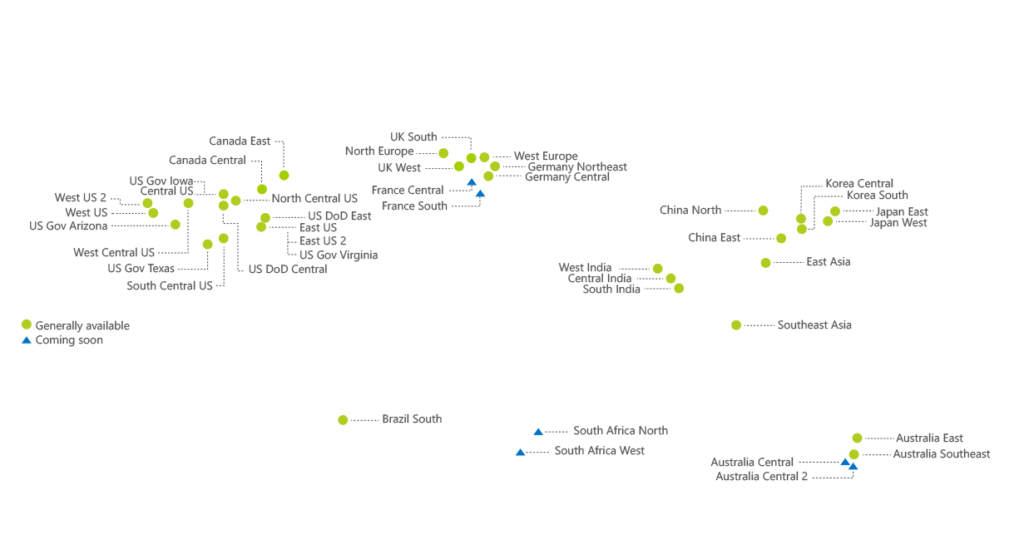 Where triangle ones are upcoming locations.
IBM Bluemix
IBM offers its cloud platform as a service in Bluemix. The latest updated infra details can be found here on this page.
HP Cloud
I could not find infrastructure maps or consolidated information for the Hewlett Packard (HP) cloud global infrastructure. However I got some info on the HP UK website here. Where HP states they have 28 data centers powering their cloud and they are building new 5 data centers in the EMEA region.
vCloud
VMware cloud also referred to as vCloud has 11 zones in a total of 4 countries. VMware doesn't define regions, rather they deny zones within countries. VMware released this PDF which has all these details.
So looking at above maps and numbers we can jot down current infrastructure reach of three top cloud companies in below table :
| | | | |
| --- | --- | --- | --- |
| | Amazon web services | Google Cloud | Microsoft Azure |
| Regions | 16 | 11 | 36 |
| Zones | 44 | 33 | |
| Upcoming regions | 5 | 6 | 6 |
Every company uses different terminology. Where regions are common for all but not zones. Zones are referred to as single or multiple data centers in that geographical vicinity. Microsoft, IBM doesn't refer zones term they only refer to regions. VMware doesn't refer regions they only refer to country-wise zones. So the exact data center count for each company is not known rather shouldn't be!
Let us know if you have more information of links regarding data center details of cloud providers (publically made available by owners) in comments below.