KernelTalks implemented few blog enhancements for more speedy page loads and clean looks. Addition of CDN and Genesis premium themes to blog.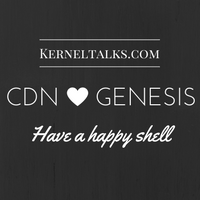 KernelTalks happy to share new technology enhancement implemented in the blog. Oct 2016 when KernelTalks was moved from Blogger to self-hosted WordPress. Also, it acquired custom domain name kerneltalks.com over previous one kerneltalks.blogspot.com In the past few months, blog traffic has grown to well extent which calls for good specifications.
To cater to growing traffic, KT implemented paid CDN (KeyCDN) for faster page delivery. Now, KT serves pages faster than before with the GTmetrix speed score as A (95%).

Apart from CDN, we also make a purchase of Genesis Framework which is a well famous product of Studiopress. This framework is a very neat and clean parent theme code for WordPress themes. This helps us avoiding code bloat which comes with free themes making then sluggish.
Currently, KernelTalks runs Magazine pro premium Genesis child theme giving it a much cleaner and well-organized look. It's also a good theme for SEO which will help KT to rank higher in Google results!
That's all technology updates running behind KernelTalks! Keep surfing and have a happy shell!