KernelTalks implemented few blog enhancements for better SEO and reader engagement. Addition of SSL, AMP & browser push notifications to blog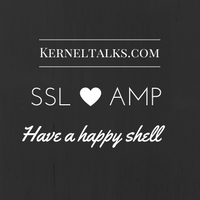 A few months ago we did blog enhancement for better speed and cleaner look by adding premium theme built on Genesis framework and CDN support for lightning-fast page loads. This month we are adding a few more enhancements and features to blog which helps us build better SEO and people engagement.
SSL support
We have added SSL support to our blog. Now kerneltalks.com loads over https protocol (more secured). Information sends to us will be secured over the internet. Since many of you already know, SSL is one more factor to rank pages in search by Google. This implementation will help us building good ranks in Google search results and building more organic traffic.
Blog is now AMP ready
Google in recent times declared AMP (Accelerated mobile pages) as one of the ranking factors. AMp ensures loading pages on mobile devices almost in no time. This is done via removing all scripts, styling, and very limited special HTML tagging of page. KernelTalks now AMP ready! Now our posts are listed in google results with AMP lightning icon!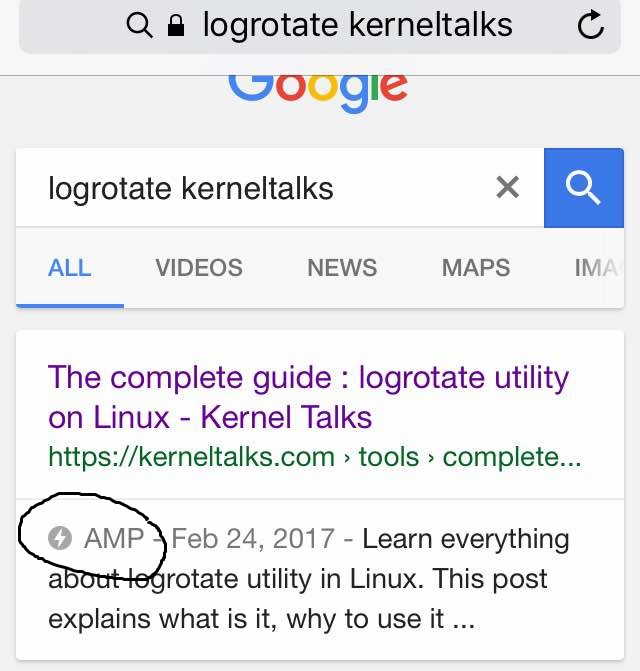 You can even view the amp version of kerneltalks by appending /amp to any of our URLs in the browser. We are more closer to the audience with lower bandwidth and loading our pages lightning fast even on mobile devices. If you want to customize and stylish your AMP pages try plugin named AMP for WP. It has all customization you need along with the option to configure AdSense ads.
Browser push notifications
One more reader engagement option enabled for kerneltalks. We have started browser push notifications (supports Chrome, Firefox, Safari) which will notify you about our new articles whenever you open up your browser. You can opt into these notifications by clicking allow in a popup window when you now visit kerneltalks.com. We are using Onesignal push utility for this. This is the best free service allowing unlimited subscribers so you can go for it if you are looking for one for your blog.
That's all for now! Keep blogging! Let us know your feedback about our blog in the comments.
Have a happy shell!